People who use time wisely spend it on activities that advance their overall purpose in life. -John C. Maxwell
Greater DSM thrives when purpose meets service. Community Connect inspires and teaches participants that leveraging their purpose improves their lives and our community. The program has two key objectives:
To provide a curriculum that helps participants uncover and leverage their personal values and purpose, leading to goal setting for intentional engagement in the community.
To connect participants with experienced community leaders, so they may learn and benefit from the mentors' wisdom and networks.
The five-session program, facilitated by Dr. Christi Hegstad and program alumni, offers a dynamic learning environment and ensures interaction with each mentor as well as other program participants. Between sessions, participants meet in small groups to build relationships and to support momentum toward goals.
"The most meaningful part of this program was connecting with my purpose and values. It gave me time to sit down and evaluate who I am, where I spend my time and how these two areas of my life interconnect. This program has given me the confidence to take more risks to find joy and to believe in myself because my purpose and values will always be a guide."
Kaylie Hoyle
2018 Community Connect participant
"I was a bit lost before this program. I wanted to know more about myself in order to start helping others, but I didn't know how or where to start. This program encouraged me to find my best self, connect me with so many new people I never would have met before, and inspired me to be more bold and courageous in my personal and professional life. I'm more excited than ever to see what my future has in store." 
Haley Babcock
2018 Community Connect participant
Application, Timeline, and Cost
The application period for the 2023 program is now closed.
Applications for the 2024 program will open in October 2023.
Do you know someone who would benefit from this program? Submit their name and we will invite them to apply!
Tuition is $400. Partial and full scholarships are available. Requests may be made upon acceptance into the program.
Attendance at all sessions is required for graduation of the program. Up to one absence will be allowed if an appeal is approved by the program leaders.
Active participation is expected in each session. This may include coming prepared to discuss short assignments or sharing personal experiences.
Creating and expecting a foundation of trust, which includes confidentiality of conversations and information that is shared.
Community Connect 2023 Session Dates
January 17, 2023, Kick-off, Session 1, 12:00 - 7:00 p.m.
January 31, 2023, Session 2, 4:00 - 7:00 p.m.
February 21, 2023, Session 3, 4:00 - 7:00 p.m.
March 7, 2023, Session 4, 4:00 - 7:00 p.m.
March 28, 2023, Session 5, 4:00 - 7:00 p.m.
*all sessions are planning to be held in person.
Small Group Meeting Dates
February 7, 2023, 4:00 - 5:00 p.m.
February 28, 2023, 4:00 - 5:00 p.m.
March 21, 2023, 4:00 - 5:00 p.m.
*all small group meetings are planned to be held virtually.
Nancy Betz, Retired, Federal Home Loan Bank
Blake Campbell, Best Buddies International
Chris Coleman, Better Business Bureau
Shawn Culver, Bankers Trust
Brianne Fitzgerald, Alzheimer's Association Iowa Chapter
Traci Galligan, NCMIC
Tim Hickman, Substance Architecture
Nalo Johnson, Mid-Iowa Health Foundation
Natali Justiniano Pahl, Retired
Tony Kioko, John Deere
Nader Nasseh, QCR Holdings, Inc.
Cameron Nicholson, YMCA of Greater Des Moines
San Wong, Iowa Department of Human Rights
Daniel Zinnel, Proteus
Community Connect Class of 2023
Jonathan Baudler, UnityPoint Health
Carrie Blackburn, Tidy Butterfly, LLC
Kayla Chapman, Randstad Technologies
Elizabeth Corbett, Community Foundation of Greater Des Moines
Betsy De Glopper, Community Foundation of Greater Des Moines
Lisa Dwight, Bankers Trust
Rick Eftink, Grand View University
Levi Fink, Finkspace
Matthew Gaul, BBS Architects | Engineers
Lauren Gray, ISG
Dakoda Hall, Des Moines Area Regional Transit
Emilee Harris-Puricelli, City of Des Moines
Ngozi Igbokwe, Bright Horizons
Ameenah Jones, RE/MAX Concepts
Amy Madyun, Iowa Donor Network
Cristy Magill, EMC Insurance Companies
Nicholas Miller, Fredrikson & Byron, P.A.
Kristen Mott, Private Wealth Asset Management
Colin Muehleisen, Blank Park Zoo
Katie Petermeier, EMC Insurance Companies
Jack Plagge, City State Bank
Brandon Pollard, IMPACT Community Action Partnership
Austin Pueschel, Athene
KC Routos, Animal Rescue League of Iowa
Brooke Thielking, United Healthcare/ Optum
Katie Vandal, ISG
Bryce Verlinden, Community Choice Credit Union
Sonja Watson, SYW Creations
Laura Wiersema, Iowa State University Foundation
Heidi Willis, INVISION Architecture
Natalie Wingert-Lampman, Holmes Murphy & Associates
Thank you to our generous sponsor of the 2023 Community Connect Program:

About Dr. Christi Hegstad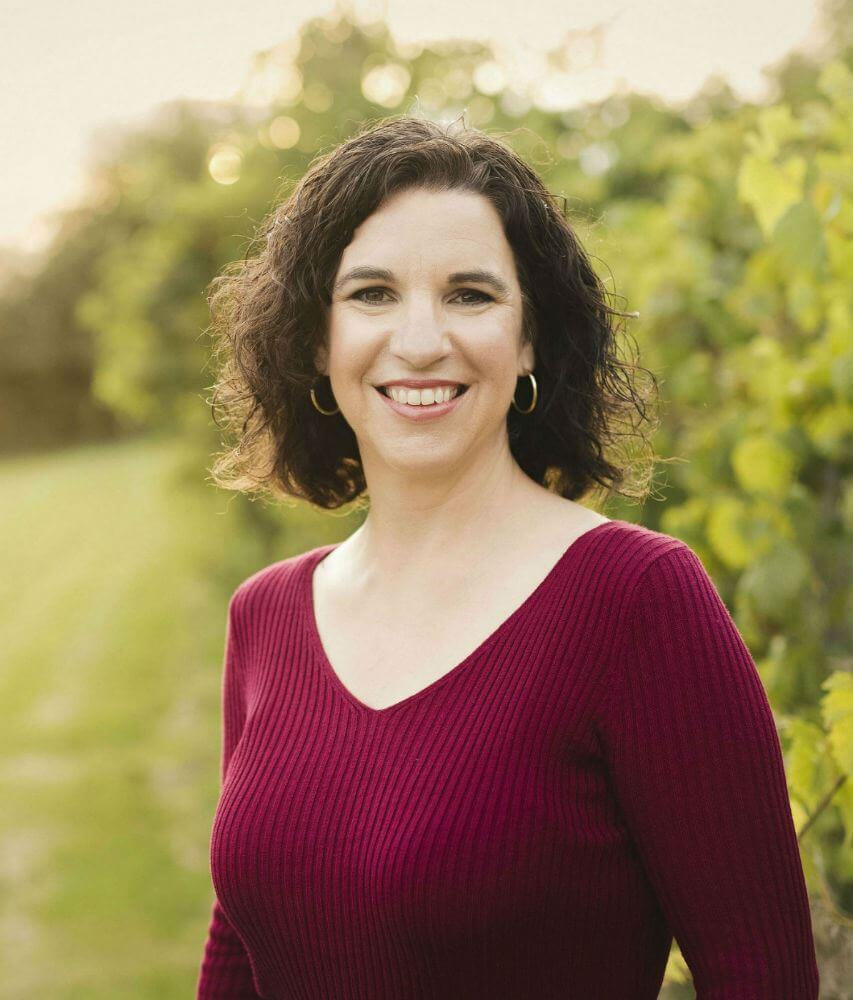 The Community Connect Program is facilitated by Christi Hegstad, PhD, PCC. Christi coaches achievers to reach Bold Goals, make a positive difference, and lead a life of meaning and purpose! Since 2003 Christi's firm, MAP Professional Development Inc., has coached leaders across the globe to achieve extraordinary success while focusing on their values, contribution, and positive, purposeful impact. Christi is a Forbes Coaches Council member, NAWBO Iowa Business Owner of the Year winner, Forty Under 40 recipient, and past president of the International Coach Federation - Iowa Chapter. In addition, her work has been published in a variety of books and resources including Forbes, Huffington Post, and Handbook of Improving Performance in the Workplace (Pfeiffer). Christi is also a book addict, literacy advocate, and mom to three amazing children.